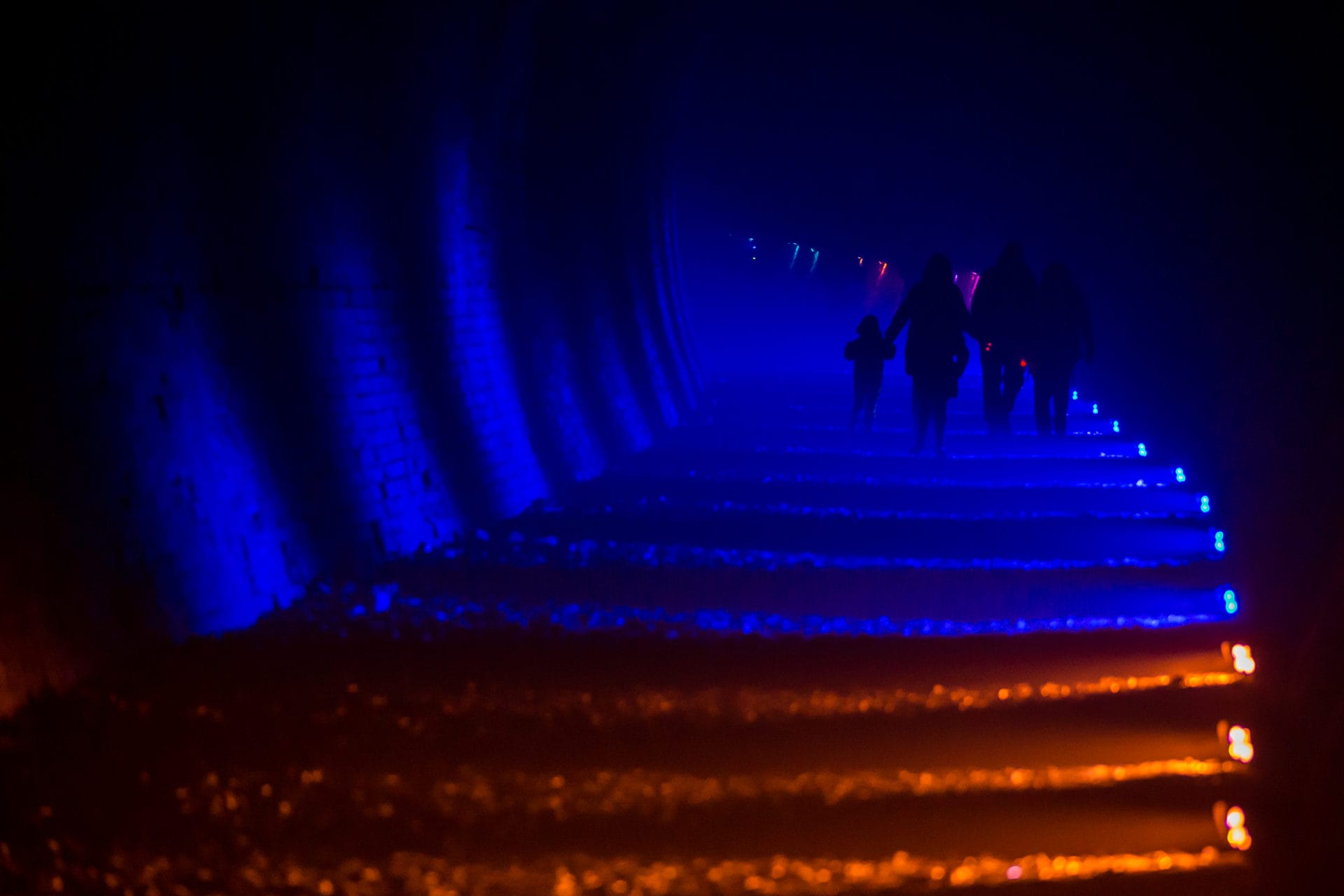 Tweed Valley Tunnel Trail Walk
A 3.5km walk on stunning Autumnal trails with an illuminated Victorian railway tunnel finale. You start at Haylodge Park in Peebles and make your way along the beautiful trails of the River Tweed, Cademuir Forest, Southpark Woods and finish with an opportunity to walk through the illuminated Neidpath Victorian railway tunnel. The perfect afternoon for all the family.
Want to get involved in other ways?
Join us as a volunteer via our online application form. It's a lot of fun (honest) and you'll have Bike Valley's eternal thanks!